Work Injury Attorney in Chicago, Illinois
Fight for Fair Compensation for Your Workplace Injury with My Law Firm
Team up With a Workers' Compensation Attorney in Chicago, IL
If you've been injured on the job, your first instinct might be to turn to your insurance company. But you could be settling for less compensation in the long run. The Law Offices of Mark Schaffner, P.C. can meet with you to discuss the details of your workman's comp case. As a workers compensation attorney, I can review the details of your situation and help you build a strong case for benefits.

Hire a personal injury attorney in Chicago, IL that has over 35 years of experience. Call our law firm today.
I Represent All Types of Injuries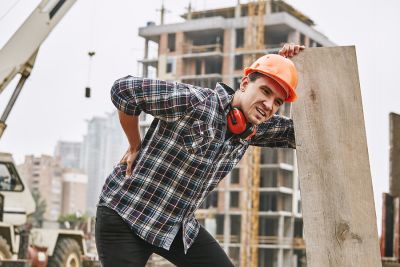 Even if you think your injuries might be minor, you could be due compensation. As a personal injury attorney, I fight for people who have suffered all kinds of injuries, including...
Sprained wrists or ankles

Spine and nerve damage

Traumatic brain injury

Shoulder dislocations

Cuts and bruises

Broken bones

Knee damage

Muscle strains
I'll guide you through the process every step of the way. You can keep in touch, and I'll answer any questions or concerns about your case. Rest assured that you're working with a personal injury attorney who will consider every angle of your situation.

Make an appointment to discuss your case with the Law Offices of Mark Schaffner by calling our law firm.