Slip & Fall Attorney in Chicago, Illinois
Get Legal Support After Your Slip or Fall
Discuss Your Case with a Slip and Fall Attorney in Chicago, IL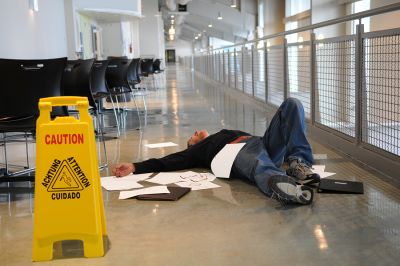 Slip and fall injuries are some of the most iconic reasons to seek financial compensation. But that doesn't mean they aren't serious and deserving of proper legal support. You can discuss your case with an experienced slip and fall attorney at the Law Offices of Mark Schaffner, P.C. in Chicago, IL. I'll review the details of your injury and give you an honest assessment so you can make informed decisions about your slip and fall case.

Every personal injury case is unique. Make sure you have a skilled slip and fall attorney advocating for your rights.
Every Slip and Fall Case Deserves Support
Even if you think your injuries might be minor, you could be due compensation. As a personal injury attorney, I fight for people who have suffered all kinds of injuries, including...
Sprained wrists or ankles

Spine and nerve damage

Traumatic brain injury

Shoulder dislocations

Cuts and bruises

Broken bones

Knee damage

Muscle strains
I'll guide you through the process every step of the way. You can keep in touch, and I'll answer any questions or concerns about your slip and fall case. Rest assured that you're working with a slip and fall attorney who will consider every angle of your situation.

Make an appointment to discuss your case with the Law Offices of Mark Schaffner by calling our law firm.