Personal Injury Attorney in Chicago, Illinois
Talk to a Personal Injury Attorney in Chicago, Illinois
Get the Legal Support You Need After an Accident by Calling the Law Offices of Mark Schaffner, P.C.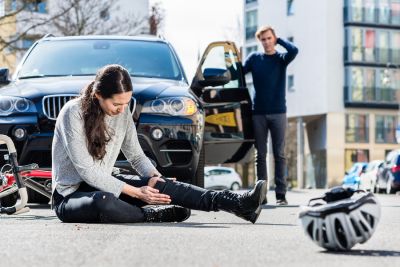 When you've been injured, you're in a vulnerable position. You need to focus on your recovery, but you're overwhelmed with medical bills and property damage costs. You might even be unable to work. An experienced accident attorney may be able to help. Call the Law Offices of Mark Schaffner, P.C. today.

I've been an accident attorney in Chicago, Illinois for over 35 years, and I'll work diligently on your case to seek the best possible results. My extensive experience and commitment to my clients set me apart from others in my industry. My goal is to foster a strong attorney-client relationship built on trust so my clients feel comfortable coming to me with concerns or questions throughout the process. I'm here to listen to your story and seek solutions that will help you move forward. Schedule a consultation with me today if you are located in Chicago, Illinois, or in the surrounding areas of Wheaton, Naperville, Joliet, and Elgin.
I'll Review the Facts of Your Case Thoroughly
Every personal injury case is different. You need an accident attorney who will take the time to review your case from every angle and craft a unique strategy to seek the results you need. At Law Offices of Mark Schaffner, P.C., there is no one-size-fits-all approach to personal injury. Get in touch with me today to learn more about the services I offer. I handle personal injury cases involving slip-and-fall, car accidents, and injuries resulting from negligence.

Trust me to provide the legal guidance you need to start the process of getting back on your feet. Schedule a free consultation with me today to discuss your case in Chicago, Illinois.