Chicago Work Injury Attorney
About My Legal Practice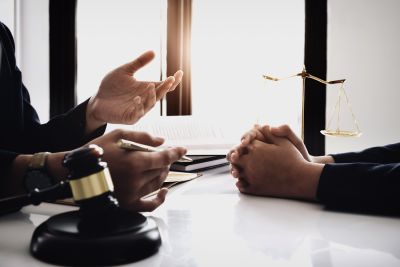 In 2003, I founded the Law Offices of Mark Schaffner, P.C., with a commitment to protecting the rights of injured workers and accident victims, and helping them obtain fair compensation. Today, backed by more than 35 years of legal experience, I continue to guide clients through the complex worker's compensation and personal injury processes.

Over the course of my legal career, I have worked diligently to build a professional practice based on integrity. To accomplish this, I have focused on three key areas: honest and practical advice; personal attention to all clients; and a strong track record of results.

Honest and Practical Advice: Above all, I am always focused on the best interests of my clients. When consulted, I provide each individual with an honest assessment of the merits of his or her case. I will never promise specific results but instead, advise based on my 35-plus years of experience. Sometimes, I may not tell clients exactly what they had hoped to hear, but armed with the truth, my clients are in a much better position to make educated decisions about their legal position.
Highly Personalized Attention: When you work with my Illinois law firm, you will work directly with me on your claim. Your matter will never get passed off to a case manager, as can happen at larger firms. I establish close working relationships with my clients and truly get to know them as individuals. To me, my clients are real people with difficult legal issues - not case numbers. I have an open-door policy and encourage clients to get in touch when questions or concerns arise. If not immediately available, I am prompt to respond.
Proven Results: I understand the importance of what my clients face after an accident or injury and take my legal responsibility very seriously. As seen in the significant settlements and verdicts I have obtained over the years, I am just as committed to the legal success of my clients as they are.
Office and Law Firm Information
Free consultation with an experienced attorney

Convenient downtown Chicago office

Accessible to many major metro stations

Office hours Monday through Friday, 9 a.m. through 5 p.m.

Home and hospital appointments available

All cases are taken on a contingency
Contact the Law Offices of Mark Schaffner, P.C.
The Law Offices of Mark Schaffner, P.C., provides aggressive legal support and caring client service when you need it the most. Contact my law firm to schedule a free initial consultation with a Chicago personal injury attorney.
Free Initial Consultation · All Cases Taken on Contingency
The Law Offices of Mark Schaffner, P.C., provides legal advice and representation to clients in Chicago, Illinois, and in communities throughout the Chicagoland area, Cook County, DuPage County, Lake County, Will County, Kane County, McHenry County, DeKalb County, LaSalle County, and northern Illinois.